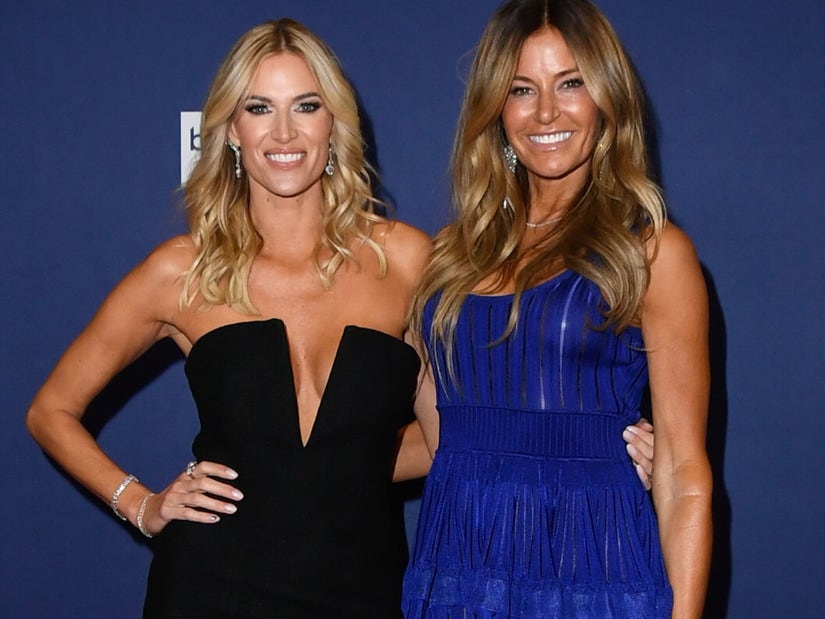 Getty
"I was like, I'm not going into this season with that because that's not cool," said Taekman alongside Kelly Bensimon, likely referring to comments Ramona Singer made after the cast was revealed.
While Ramona was MIA, Taekman still opened about about her apparent beef with someone in the cast -- and all signs point to Singer.
"I had to hash out some things that came up on social media that you can search up, I was like, I'm not going into this season with that because that's not cool," she told TooFab.
It appears she was addressing Singer saying "everyone" forgot who Taekman was, while seemingly criticizing the choice to cast her while speaking with Page Six earlier this year. That led to Taekman defending herself on social media, months before the filming date.
"We hashed that all out so I went into it with clean slates and we were totally good to go," added Kristen, saying the two had to talk it out before they went on the St. Barts getaway.
Of filming, Kristen said she and Kelly "kind of added the spice because they all have been going on and filming for so long, so it was kind of cool." She added, "A lot of things came up that I think fans would have wanted to know that Kelly and I just didn't know about. We could ask about certain things that happened and were like, 'Wait a minute, we weren't there, what's going on with that?' or, 'Wait, that's still going on?' That was a lot of it."
While the idea of returning to yet another island may have sounded like a PTSD trigger for Bensimon, who survived the infamous Scary Island trip with her cast way back in Season 3 of the show, Kelly said she was actually "really excited" to get back out there with the other women.
"I had PTSD just from St. Barts for my own personal reasons. So I was really excited to film, but I also had some issues in St. Barths for my own self, which we talk about," she shared. "So it was bittersweet for me."
"A lot of time has passed, I don't think we have PTSD," added Taekman.
Real Housewives Ultimate Girls Trip: RHONY Legacy is set to air in December on Peacock.
Check out the links below for more BravoCon coverage.