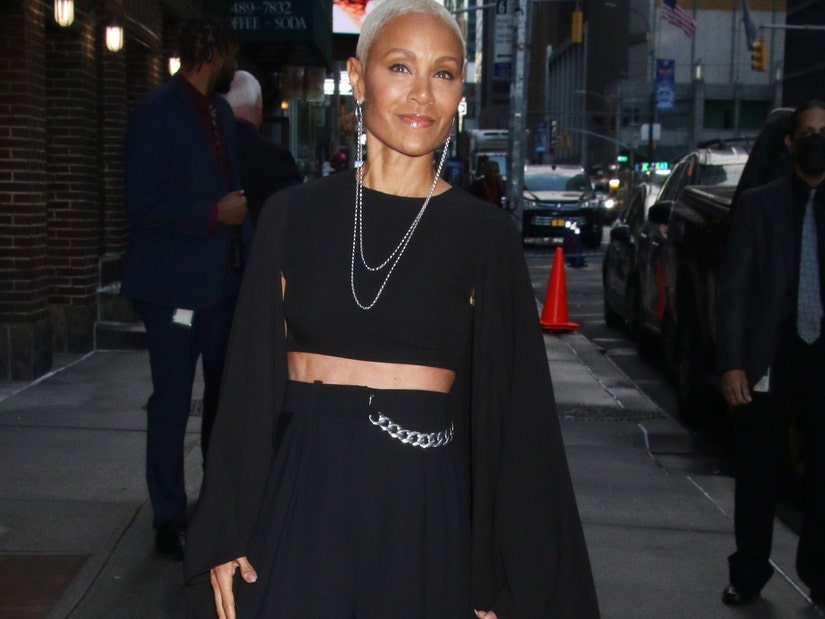 Getty
Those experiences, she writes in her book, led her to a realization about her sexuality.
In her new book, Worthy, the actress addresses the gossip head-on while talking about the sexual freedom she experienced in the early '90s after moving to Los Angeles to start her career.
"Now, there have always been rumors that I'm gay -- that I like women. Maybe that had something to do with the clubs where I hung out, like the Catch, one of the leading LGBTQ+ spots in L.A. at this time that had nights for getting up and doing lip-synchs, and where I myself, on several occasions, got up onstage and lip-synched to all kinda of songs," she wrote. "I killed Madonna's 'Vogue' there one night."
"The truth is that during those early years of exploration in Hollywood, I had a few sexual experiences with women, only to realize that when it comes to sex, I love men," she continued.
"Still, I cherish the beauty of women inside and out. And I have never stopped being infatuated and in awe of women of all ages, sizes, and colors," Jada concluded. "My belief is -- women are the most amazing creatures on the planet, and I hold reverence for women through my friendships."
She added that this adventurous "season" of her life taught her "that every woman should have the right and the freedom to explore and embrace her sexuality unapologetically by her own definition." According to Pinkett Smith, this phase of exploration and just having "fun" with men was "ultimately short lived," once she realized she only got a "temporary high" from the hookups.
While sitting down with TODAY's Hoda Kotb in an NBC News primetime special last week, the actress reacted more generally to the many rumors both she and husband Will Smith faced during their marriage, including that she or Will are gay, they are swingers or have an open marriage.
"I would say that none of that's true," Jada, 52, said. "I definitely can understand why there would be misunderstandings, but none of it's true."
For more revelations from her book, check out the articles below. Worthy is available now.